An idea is just the start of a business. But you need money to create something out of it.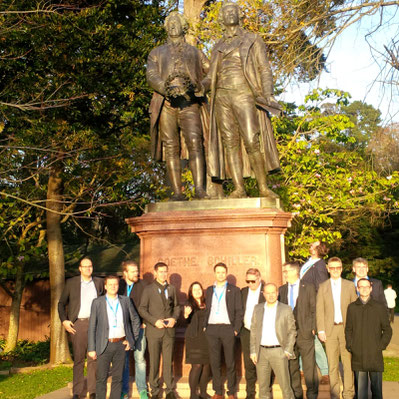 With the highest gross domestic product in Europe and the fourth largest worldwide, Germany is known for its very good economic status all over the world.  But not only are large businesses providing this massive success – more and more startups are growing and gaining importance and achievements for their innovations.
Name 'startup', 'success' and 'worldwide' in one sentence and everyone thinks the same: Silicon Valley, California. In cooperation with the American Business Association Kalifornien (GABA) Thuringia as one of the sixteen federal states in Germany recently sent five startups, including CrowdArchitects, Ilmsens, mi2-factory, mvolution and Jenetric, to this oh-so famous place to give them the opportunity and meet potential investors – and this is where it gets interesting!
Not only have we had the chance (among the others) to present our company and business model  as well as possible solutions in front of prospective US capital providers but also have we gotten indications on how to improve our business model. The task now is to give possible cooperation partners the information they need and to use the opportunity to get in a dialog with new potential partners. Contacts are key - and we're very happy to have had this chance and are looking forward to just give the right start for a worldwide success and new cooperation's and partners!
If you're interested to know more about this topic you can just visit Wirtschaftsspiegel Thrüringen for more information.
If you're interested to socialize visit our homepage or the GABA.