Software engineer and one of five Ilmsens founders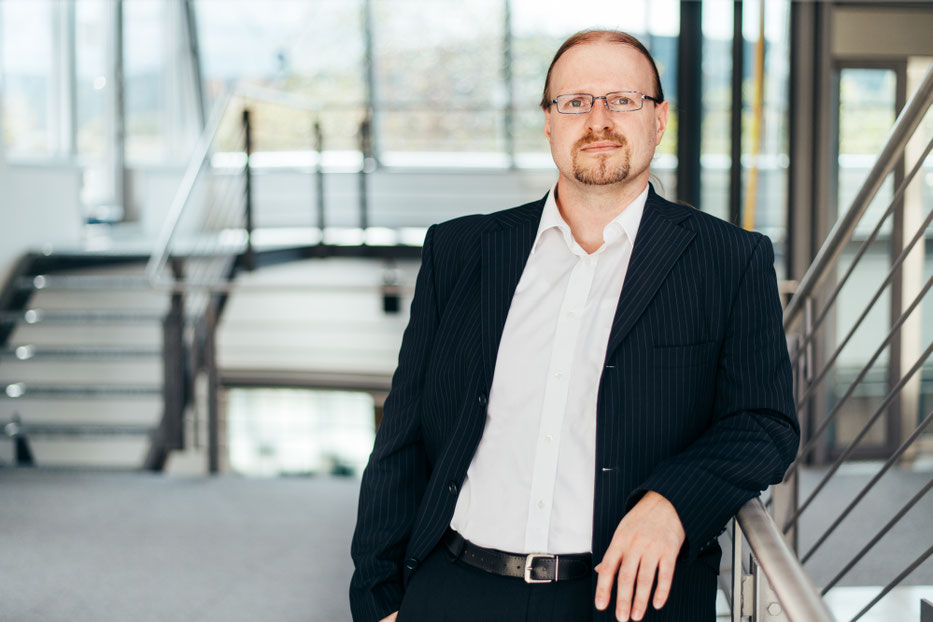 Ralf Herrmann, Software engineer and one of five Ilmsens founders, explains in this interview what makes Ilmsens special.
What exactly does your job at Ilmsens look like?
Essentially, I am responsible for all the issues that arise with our technology on the software side. In detail, this means that I take care of the hardware-related software, device drivers and applications, i.e., user drivers with which the sensors can be used. In the past, data processing was also one of my tasks. Today it is less because we now have a whole team for it.
What do you value most about your job?
Especially the variety. I deal with many programming environments because I work on the different levels of the software. It is very exciting to move between these levels. Of course, this sometimes leads to headaches. Still, it is what I have learned and what I am good at. What I enjoy most is learning new things when you have to deal with a new level. It is not classic software development, where you only write applications for customers. I like the fact that everything is included up to hardware-related software development.
How did you find your way to this position?
When I studied engineering informatics at the TU Ilmenau, I was looking for suitable topics for my student research project and my final thesis. To be honest, I do not know exactly how that happened, but I ended up with Dr. Sachs. I studied the topic of the M-sequence radar as part of my student research project, diploma thesis and even for my doctorate.
So I became part of the M-Sequence UWB-Technology team and then we spun off.
Was it always your goal to start a business?
I had not thought about that back then. In this sense, I would answer the question with No. Although I never excluded that for myself.
What was your dream job as a child?
Before school, I really wanted to become a car mechanic. Then came the German reunification and with it my first computer. Then it was over with cars and I absolutely wanted to do something in the direction of computer science.
That goes very well with your job here. Are you satisfied here at Ilmsens?
Yes, but satisfaction arises on different levels. I really enjoy my work and I still like the subject very much. Smart home in particular is a very exciting and valuable topic for us, because our technology can ensure that people can be helped quickly after an accident in their own household.
What is it like to work for Ilmsens?
A relatively relaxed and goal-oriented working atmosphere characterizes Ilmsens. The collegial atmosphere also works well.
Otherwise, it is of course important that everyone solve their tasks on their own responsibility, without causing too much disorder for other colleagues. This is absolutely no disadvantage, but sometimes challenging.
What might be a disadvantage is the pressure to develop as a company to stay successful. However, that is something that is generally associated with being a start-up.
What do you particularly like about working here?
Our company structure is very uncomplicated and flexible. You do not have to deal with any hierarchical levels.
In my previous job at the university, the procurement of working materials was very complicated, which also prevented you from working effectively. Fortunately, this is different here.
Of course, you also need some fixed organisational structures so that cooperation works and there are no misunderstandings. In the meantime, we have found a good compromise between freedom and given structures. That is why it is fun to work here.
What were the highlights in the development of Ilmsens?
The move to the TGZ in Ilmenau a few months before the spin-off. I had not expected it to have such a positive impact on Ilmsens as a company. We used to work in the rooms of the university. it was very cramped there. Less in the physical sense, but more in the felt space we had there.
Another highlight, of course, was that we were able to win an investor. That keeps our backs clear. It is also great to have a common goal and a specific plan for a product with the investor. 
Of course, there are still many other small highlights in everyday working life.