The German Federal Ministry for Education and Research's (BMBF) "Innovative regionale Wachstumskerne (Innovative Regional Growth Cores)" funding programme supports regional networks of industry and research institutions which, on the basis of a joint technology platform from the region, increase regional added value in long-term.
At the centre of the HIPS growth core is the Technology platform SiCer, which was developed at the TU Ilmenau. This technology combines silicon (Si) and ceramics (Cer) at wafer level.
The SiCer technology is intended to systematically develop robust and high-performance miniaturised sensors, to expand expertise in this technology and to transfer it into industrial value creation.
The Network HIPS
The name HIPS stands for high-performance sensor systems by combining silicon technology and ceramic multilayer technology. 12 regional companies, 7 research institutes and 5 associated partners from the Thuringian technology triangle Jena/Hermsdorf - Erfurt - Ilmenau are working together.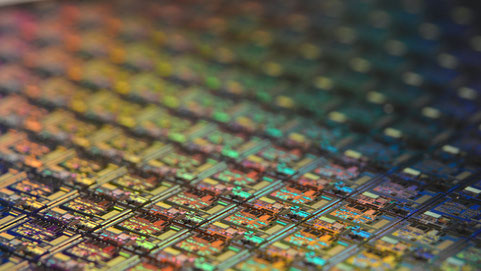 TOGETHER WE ARE WORKING ON THREE JOINT PROJECTS:
Joint project 1: Technology platform SiCer
Joint project 2: SiCer liquid sensors
Joint project 3: SiCer gas sensors
The Ilmsens sub-project is part of the joint project 2.
AIMS OF THE ILMSENS SUB-PROJECT
On the one hand, the SiCer impedance sensor is intended to ensure the separation of measuring cell and measuring device and on the other hand, there should be no need for different measurement methods even for measurements over a very wide frequency range. This drastically reduces device costs per measurement unit and energy consumption to approx. 1 W. The sensor can be easily integrated into existing material cycles, making it suitable for a wide range of industrial applications.
For demonstration purposes, an impedance cytometer will be implemented as an example. This will best demonstrate the flexibility of SiCer technology and the knowledge gained can be transferred to a variety of other applications for liquid analysis.
The task of this sub-project is first of all that Ilmsens, as the end user of the sensor principle, has to significantly influence and coordinate the specification and testing of the individual sub-components with regard to the overall result. Furthermore, Ilmsens is responsible for the implementation of the entire measurement chain for impedance measurement - measurement electrodes, test signal generation, measurement signal acquisition and conversion, digital measurement data extraction.
Ilmsens develops and commercialises devices for very broadband measurement methods. In contrast to large desktop devices, as is common today, the new measurement method based on pseudo-noise sequences can be integrated monolithically very well.  In combination with the SiCer technology, the requirements for a compact, robust and fast measuring impedance spectrometer are given, which is also suitable for high-throughput screening applications and inline measurements.