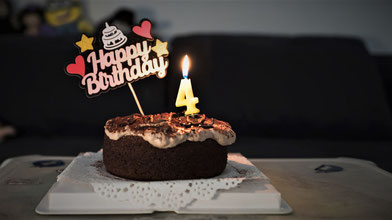 Today, it's our fourth birthday! What a coincidence that we have indeed grown in four respects:
Area: We extended our area, thus, we got a new laboratory and a measuring hall.
People: We could hire nine new employees.
Places: We opened our second location in Košice (Slovakia)
Weight: Consuming tons of cake at the office, we definitely gained some

weight

. 
We are excited about what next year will bring. In times of masks and home office, we will postpone our birthday party, but we are sure: Cake is waiting for us!