A cooling lubricant or cutting fluid is used in manufacturing technology for cutting and forming on machine tools in order to dissipate heat through lubrication and to reduce friction between tool and workpiece.

To ensure occupational health and safety, it is important to comply with the DGUV 109-003 specifications for testing and maintenance of water-mixed cooling lubricants.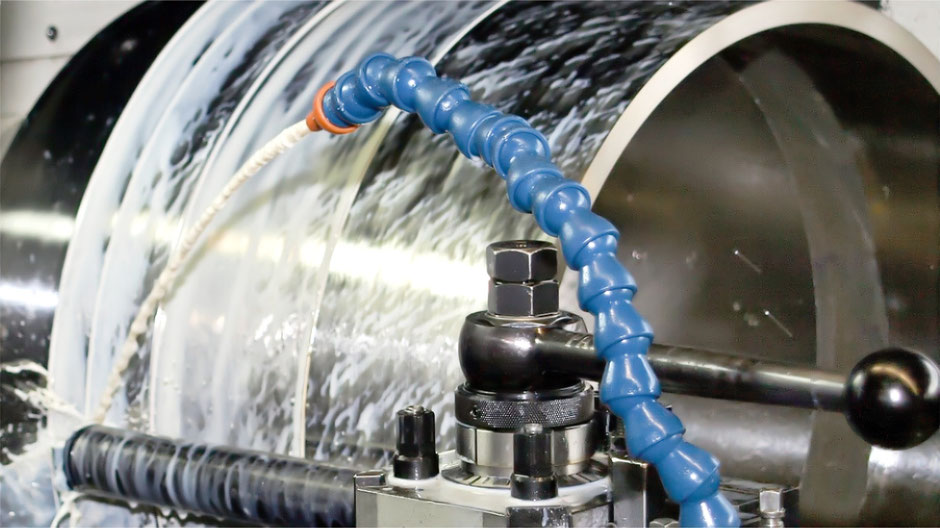 Together with GFE and IMMS, Ilmsens is working on a new method and equipment system for cloud-based quality assurance of machining processes through digital cooling lubricant monitoring. The project, supported by the Free State of Thuringia, was co-financed by the European Union within the framework of the European Fund for Regional Development (EFRE).
The joint project is divided into three sub-projects:
Subproject of the GFE – Society for Manufacturing Technology and Development Schmalkalden e.V.:
Method and equipment system for quality assurance of machining processes by correlation analysis of decentralized QA and cooling lubricant data
Subproject of the IMMS – Institute for Microelectronic and Mechatronic Systems gGmbH:
Cloud-based acquisition and visualization of cooling lubricant sensor data
Subproject of the Ilmsens GmbH:
Real-time capable small and robust sensor for measuring the quality of cooling lubricants.
The aim of the project is to improve the process reliability of precision components and to minimise the effort for manual measurements of cooling lubricants. With a fully automatic and continuous measurement of relevant coolant parameters in real-time, the application time of coolants should be extended and the use of inhibitors for coolant stabilisation should be reduced.